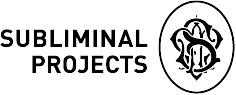 DEE DEE RAMONE: A Memorial Art Exhibition
Opening Reception: Friday, October 26, 2012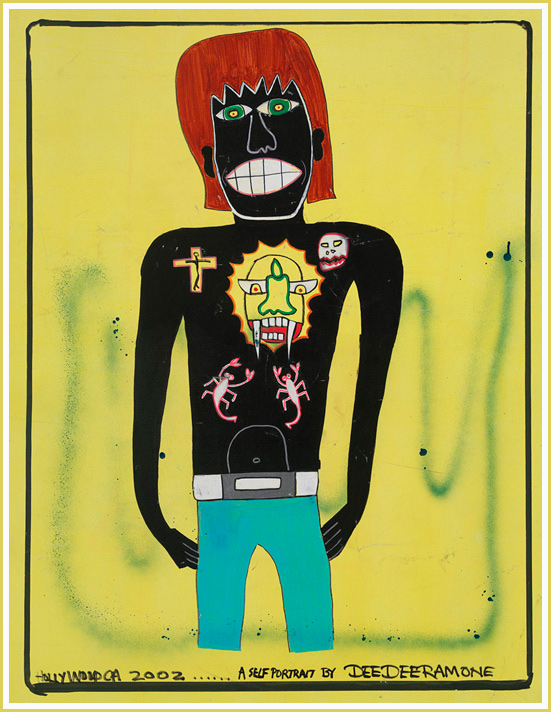 This vibrant and insightful self portrait of Dee Dee, painted shortly before his passing in June of 2002, is one of the many original works that will be shown in the exciting exhibition coming to Subliminal Projects in October 2012.
We're pleased to announce a forthcoming exhibition of original artwork by Dee Dee Ramone at Shepard Fairey's SUBLIMINAL PROJECTS Gallery, 1331 W. Sunset Blvd, Los Angeles, CA. The exhibition commemorates the 10th Anniversary of Dee Dee's passing and celebrates the influence of this enigmatic rock icon and his valuable contribution to the punk rock movement.
Dee Dee was best known as the bassist, songwriter, and one of the founding members of the legendary American punk rock band, the Ramones. His sincere love for the visual arts and his boundless imagination prompted him to create an ongoing series of paintings throughout his lifetime. These paintings are highly reflective of his personality through their rebellious, dynamic, eccentric, and comedic aesthetic.
For this exhibition, Subliminal Projects has teamed up with the artist's estate to present a substantive body of Dee Dee's original work, on display for the first time in North America. These rare paintings were recently recovered on behalf of Dee Dee's Estate after years of passion, persistence and determination. Collected in an effort to preserve Dee Dee's multifaceted legacy, these works will now be on view to the public, providing a window into the identity, artistic talents, and unique persona of the legendary Dee Dee Ramone, who continues to inspire generations the world over.
Opening reception will be held on Friday October 26, 2012 from 8 - 11PM. The exhibit will remain on display at Subliminal Projects gallery through November 17, 2012.
More details to follow in the coming weeks... Until then, mark your calendars and join us for the opening reception on Friday, October 26th to celebrate the life and legacy of the immortal Dee Dee Ramone!

Tweet this news